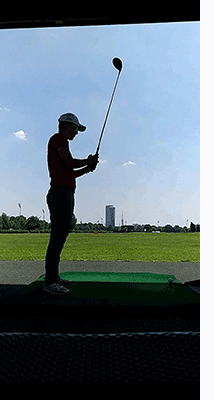 I could bore you with my resume that costs 22 years of career or ask my wonderful clients to express a feedback, but only you and your experience with us can judge us.
I promise you that in this project I put my heart, my professionalism and the passion for the most beautiful and noble sport in the world. (I suppose you think the same)
I promise you that I will manage every itinerary as if it was mine, that I will never leave you alone, and that if ever an unforeseen event arises, I will be ready to solve it and help you wherever and whenever you are.
I promise you that our motto is "never say NO", that we organize at our best way any kind of event, that we will modify or design for you each itinerary according to your needs, and that we will take care of your companions pampering them while you measure yourself with the most beautiful golf courses around the world.
Please promise me that if you find yourself in my area and want company for a round of 18 holes you will let me know and I will be happy to accompany you and tell you about the wonderful country where I was born. Good game to all Beloved Golfers !!!
Francesca Galeano
Owner of Golf Tour Experience - write me at francesca@golftourexperience.com
Passion
Our project is fed first of all with our passion. Passion for travel and golf.
You will find the great love for what we do in our Tours, in the blog, in the photos, in the answers we will give to your requests and in the trips we will organize for you.
Passion is addictive.
Sharing
Most of the Tours and Experiences you find on our web site have been experienced personally. Each time it was unforgettable.
After wonderful trips and rounds of golf on spectacular courses we thought that all this had to be shared.
Sharing is interesting.
Competence
We have more than 20 years of experience as travel and leisure agents.

We have really traveled the world, played in so many fields and participated as spectators in national and international golf tournaments.

We know what we do, where we do it, how we do it.
Competence is reassure.